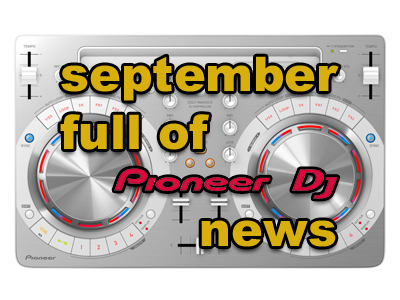 Wow, my head is spinning ! After sort of a quiet summer season, September came in with noticeable activity in the amazing world of DJ'ing. I mean Pioneer DJ 🙂
Where to begin ? DJ controller ? Headphones ? Or the company changing hands ??
Let's see what the Japanese electronics maker is up to this fall..
 Introducing DDJ-WeGO3
Pioneer introduced its 3rd edition of the WeGO series: DDJ-WeGO3. The very basic digital DJ controller in its product line.
As stated for the earlier versions, WeGO series are intended to be used with you IOS devices as well as regular DJ software.
DDJ-WeGO3 is compatible with Algoriddim's djay 2, vjay, Serato DJ Intro, Traktor Pro 2 and Virtual DJ 8.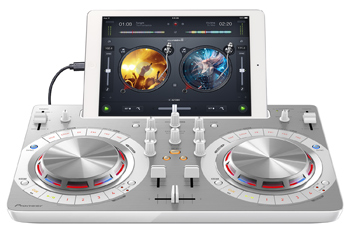 When working with djay 2 software on your iPad or iPhone, you'll be able to mix tunes from your own music library along with the ability of choosing songs from a huge music selection of Spotify.
Version 3 has a better look with its aluminium top panel which is more durable.
Since WeGO3 is a basic controller, don't expect pro features. It is equipped with FX, pitch, EQ and SYNC controls and would be enough for beginner or hobbyist DJs. It also charges your iDevice while connected. There is a special DJ connector cable DJC-We CAi30 which you can get if you have an iPhone 4s, 3rd generation iPad or iPad 2.
It comes with 2 color options: Black and white.
Pioneer DDJ-WeGO3 will be on the shelves later this month with an estimated price tag of € 299.
For more information, you can visit the official product page or the introduction video here.
New HDJ-C70 On-Ear DJ Headphones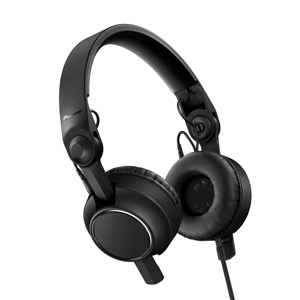 Pioneer's second new release in the last three days is HDJ-C70 DJ headphones.
This pair is somehow different from the company's usual headphone design. It is On-Ear rather than covering it all.
Also smaller in size and less bulky.
HDJ-C70 comes with great features such as replaceable earpads, detachable cable, sound isolating air chamber in the housing section to reduce external loud noise such as in DJ booths, swinging arm structure rotating 90 degree intervals both ways and more .
The all new Pioneer HDJ-C70 will be available in october with a price of around $ 239.
You can reach the product page for more info and an introduction video here.
Pioneer is selling its DJ equipment division
Ok, we're slowly getting used to these news about DJ equipment manufacturers changing hands. It was Denon DJ acquired by inMusic Brands who also owns Numark and other brands earlier this year and now it's Pioneer's turn.
The Japanese electronics manufacturer is planning to sell its DJ division for a total of $ 570 million to a possible private equity firm which is not confirmed by the company yet.
According to Reuters, Pioneer has hired Merrill Lynch for the sale but not announcing the buyer as the process has not been made public yet.
Good news is that the DJ division was in gain lately and the new owner seems to continue its normal operations. This means we'll probably be enjoying the awesome product line of Pioneer in the future. Well, let's wait and see.