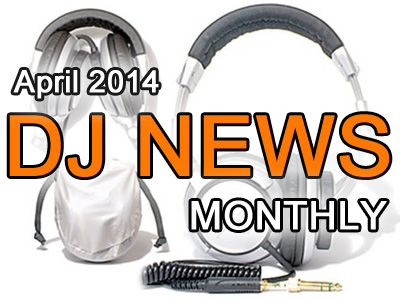 Hello dear Digital DJ INFO readers !
This is the 7th issue of my monthly DJ news series. I hope you enjoy them.
I will introduce and conclude this April's print with one interesting topic: The possible future of controller DJ'ing…
Now sit tight, because what I will tell you here might be what we'll all be using soon. Let's begin.
All In One DJ Controllers On Windows Embedded
Let me first clear out what Windows Embedded is about for those not familiar with it.
Here is the Wikipedia definition of Windows Embedded:
Windows Embedded is a family of operating systems from Microsoft designed for use in embedded systems. Microsoft makes available four different categories of operating systems for embedded devices targeting a wide market, ranging from small-footprint, real-time devices to point of sale (POS) devices like kiosks. Windows Embedded operating systems are available to OEM system builders, who make it available to end users preloaded with the hardware.
This photo on the left is a Numark NS7 II with on board screens running Serato DJ, spotted at the Microsoft Build Developer Conference and attached to an article on createdigitalmusic.com.
There is no actual evidence that this device is for real, but there have been heavy rumors around about all-in-one DJ controllers planned by major brands which will shake the market in 2014.
When I say "all-in-one", I mean a total stand alone controller even with a computer built-in and with own OS like Windows Embedded.
Digital DJs with at least some experience definitely know the possible hiccups we sometimes face with while using computer+controller combination.
If this picture above becomes real, it means we won't be needing any laptops, IOS devices or any other external sources to mix our music.
No more computer crashes or hiccups anymore ! A dedicated processor and software solely designed for operating your DJ device.
No more setting up complicated equipment and breaking it down. One piece to go everywhere !
This will be a real revolution for the DJ world if it turns out to be true and obviously a big hammer to the empire of CDJs in the club scene.