DJ Equipment At Its Best : A Pioneer DJ Masterpiece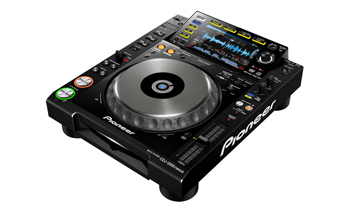 Experienced DJs know how equipment reflects on performance and reputation by its brand and the feeling it gives when you touch it. Pioneer is one company with a top priority of quality and reliability on its products and never compromises that. You realize you are a real DJ when you mix using their players and controllers.
CDJ players have always been top of the line especially in the club scene for many years. But they were basically only CD players until Pioneer recently started implementing technology into these solid rock pro DJ tools.
Latest point CDJ series came to is a remarkable All In One player with WiFi connectivity to portable devices called Pioneer CDJ-2000nexus.
We don't know where to start talking about it. There are so many features, in fact almost all existing DJ equipment functions and even more included in CDJ-2000nexus.
It has an "industry first" DJ play function using music transferred from smartphones and tablets via WiFi /USB connection. It means you can store your tunes in your Iphone / Ipad / Ipod and stream them into the player real-time while mixing. A special Pioneer music management software called REKORDBOX makes this function available on you portable device. If connected via USB, your remote device can also be charged.
Rekordbox prepares and organizes your library for DJ play which is compatible with all Pioneer products. It analyzes bpm, waveform and even key of every single music file and sorts them out. "ACTIVE LOOP" and "HOT CUE AUTO LOAD" settings are also included in software.
You can create, save playlists and playback log information with rekordbox.
All configuration and settings can be transmitted between Idevices and your computer wirelessly.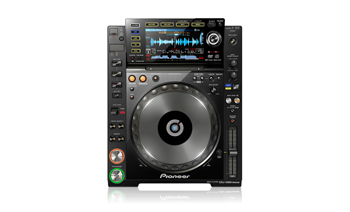 PRO DJ LINK Function
If you connect multiple players up to 4 units with LAN cables, you can share the existing content on all of them. This means music comes from a single source and be used on all players at the same time. This feature was not even to be imagined 10-15 years ago.
By using a single BEAT SYNC BUTTON, you can match the tempo and beat location of music played on all linked players instantly.
TRAFFIC LIGHT shows the active song key and any consonant music to be played on devices connected with Pro DJ Link. This is important and very useful for DJs using harmonic mixing style.
Beat count and memory cue information can also be displayed on all players connected with Pro DJ Link.
CDJ-2000nexus has a large 6.1 inch full color LCD display showing music information, waveform and BPM of media loaded and more. A large display on media players is essential for DJs to be able to visualize the process.
It shows phase meter, beat count, waveform, duration, track info, BPM and more. You can zoom the waveform of music played on the display.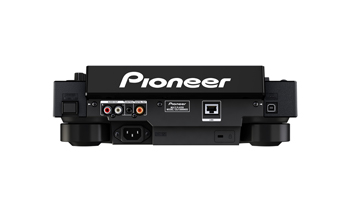 Slip and Quantize Function
In Slip Mode, music keeps moving in the background while LOOP/REVERSE/SCRATCH/ HOT CUE/PAUSE is applied. You can produce different musical arrangements without interrupting the process of original music.
You can sync your loops and hot cues with Quantize function for reliable performance and rhythm.
No need to do it manually with CDJ-2000nexus.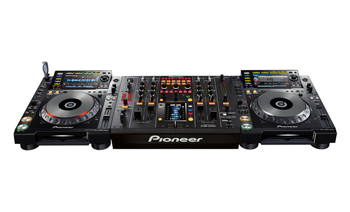 Personalized Settings
Your own settings can be transferred between players and devices connected remotely or wired. Prepare on Rekordbox and save. Whatever equipment you switch to, your settings are with you.
CDJ-2000nexus supports MP3, AAC, WAV and AIFF file formats. It is also a MIDI controller which means you can connect it to your computer and run it on DJ software programs. CDs and DVDs are standard play functions like any other CDJ player.
Some other functions are:
ACTIVE LOOP  automatically starts loops when playback begins from a specified point
LOAD PREVIOUS TRACK  returns to music that has already been loaded
RATING ON-THE-GO  enables tracks to be rated during play.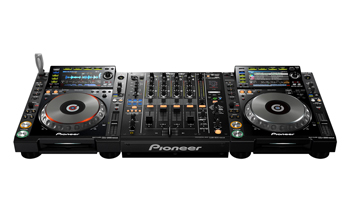 Specifications
■ Playable media:iPhone/iPad/iPod touch,Android phone/Android Tablet, etc.,USB storage devices (flash memory/HDD, etc.), SD memory cards, computers (Mac/Windows PC), Audio CD, CD-R/RW, DVD±R/RW/R-DL
■ Playable files:MP3、AAC、WAV、AIFF
(iOS version of "rekordbox™" enable to playback only MP3 and AAC)
■ USB storage support file systems:FAT, FAT32, HFS+
■ Frequency response:4Hz~20kHz
■ S/N ratio:115dB or more
■ Total harmonic distortion:0.0018% or less
■ USB ports:USB A port ×1, USB B port ×1
■ Audio output ports:AUDIO OUT(RCA)×1、DIGITAL OUT(COAXIAL)×1
■ Other ports:LAN(100Base-TX)×1, CONTROL(φ3.5 mm mini plug)×1
■ Audio output voltage:2.0Vrms
■ Power use:AC100-240V(50 Hz/60 Hz)
■ Electricity consumption:37W
■ Max. external dimensions:320mm(W)×405.7mm(D)×106.4mm(H)
■ Weight:4.7 kg
Included "rekordbox™" music management software
■ Supported OS:
Mac OS®X 10.7, 10.6 or 10.5.8
Windows®7 Home Premium / Professional / Ultimate
Windows Vista® Home Basic / Home Premium / Ultimate / Business (SP2 and above)
Windows® XP Home Edition / Professional (SP3 and above)
(*Windows® XP Professional x64 edition is not supported)
■ Playable files:
MP3、AAC、WAV、AIFF
Pioneer CDJ-2000nexus is one of a kind DJ player / controller and definitely a lifetime achievement for pro DJs. We know it's not a budget piece but if you want the best, we highly recommend Pioneer products.
CDJ-2000nexus is sold on Amazon.com