Digital Excellency At Professional Club Level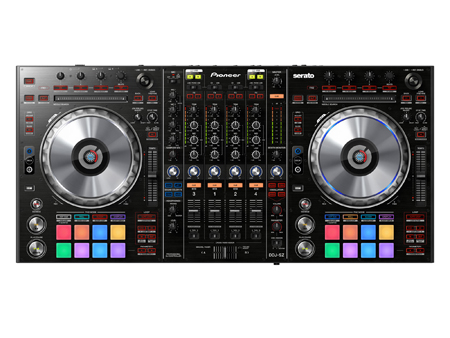 Pioneer did it again ! The ultimate DJ gear manufacturer is launching a flagship digital controller with the highest Pro Club quality and level. It's called DDJ-SZ.
What is NOT on this masterpiece ? Hard to tell. At a first glance, it's easy to say that this device is like a combination of two CDJs and a DJM mixer. When I saw the weight, I made sure it is that combo. DDJ-SZ is 22 pounds (10.4 kg) and almost a meter (3 ft.) wide.
Now I wonder what those club owners who refuse digital DJs will do ? I'd like to see them reject this too !
Have you ever seen a controller with two sound cards ? Now you do. DDJ-SZ comes with double 24 bit audio interfaces and separate USB outs to control two computers at the same time. Wow ! It's up to you which side goes to which computer.
How would you like the CDJ platters with central jog display on a controller ? Here they are. Same quality, same functionality. You can also adjust the mechanical tension on the platters with a knob.
Mixer section is 4 channel stand alone and carries the same quality components DJM series do. It also comes with the best ever magnetic cross fader carrying ten million operations life time. You can adjust the curve and sensitivity levels on the faders.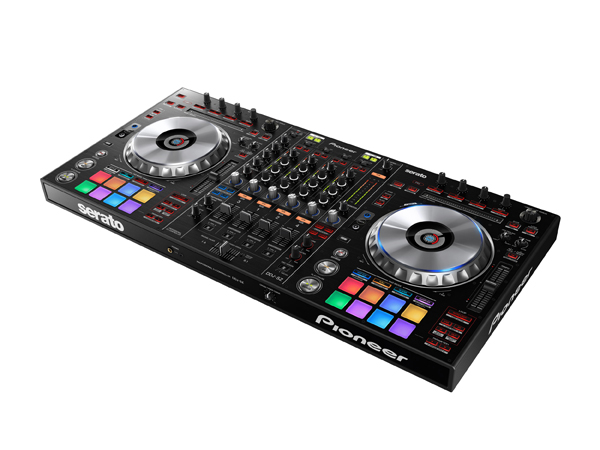 DDJ-SZ has 6 independent FX units (4 channels, mic and master out) which you can apply to each separately.
5 stereo inputs. Four of them go for the software channels and the fifth is for recording your set with Serato DJ.
Besides the two computers, you can also connect 2 CDJs and 2 turntables at the same time and switch between them.
Pioneer's popular digital controller pad section is on DDJ-SZ obviously. Hot cue, roll, slicer and sampler are among the pad functions.
How about an all new oscillator section which you can instantly apply noise, symbal, siren and horn effects ? DDJ-SZ has it !
DDJ-SZ also goes to "auto standby" mode if you don't touch it for a while.
Pioneer completes the DDJ Serato controller range with this spectacular unit. Release date is expected to be March 2014 and its price will be around $ 1399 US and € 1999 in Europe. There will also be a free Serato Video giveaway with the first 5000 units.
You can watch the official walkthrough video below and visit the official product page for more information about the new Pioneer DDJ-SZ.