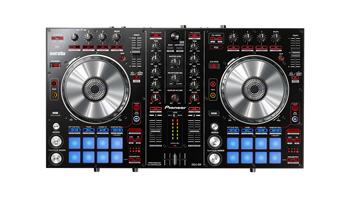 Today, Pioneer launched its new 2 channel native controller for Serato DJ called DDJ-SR. It's basically the sister of DDJ-SX which has 4 channels.
Despite having 2 audio channels, this new controller has the capability of running 4 decks at the same time.
DDJ-SR will be showcased this weekend at the BPM show in UK for those who want their hands on it.
Being a simplified version of DDJ-SX, this unit runs on USB power but still has the master and booth outputs.
DDJ-SR comes with brand new features like Hot Cue Roll, Combo FX, Sample Roll and Transform. You also get eight que points on each deck, auto and manual loop, track slicer, PAD PLUS functions and many more.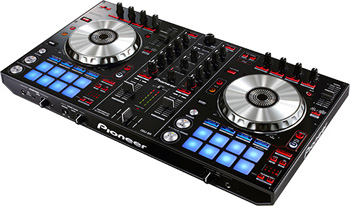 It also has an AUX input for external audio source and a MIC through.
This brand new Pioneer DJ product will be available in the market in October 2013 with a price range of $ 600-700.
For more info, read the official press release from Pioneer.
Below is the introduction video for your convenience.