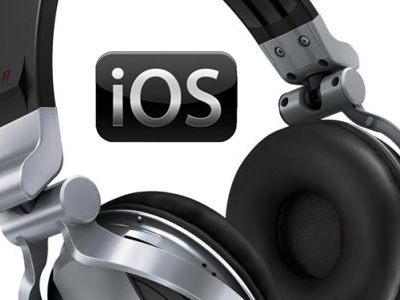 It's about time I write a post and make a list of  DJ apps you can download and use on your IOS devices.
Good thing about IOS DJ'ing is that it is pretty cost-effective compared to conventional equipment as long as you own an iPad or iPhone. I think most of our readers have either one, I assume.
Below, you will find the best free IOS DJ apps and information about them, also the full and paid versions as well.
Here we go, start checking out these freebies and if you like them, go ahead and buy the full or Pro versions.
For iPad
This app will turn your iPad into a fully functional DJ system.
It gives you access up to 25 songs in your music library.
The free version is fully functional except three restrictions:
Requires hardware plugged in (No stand alone usage)
No recording function
No Automix
It supports Pioneer and Numark controllers like DDJ-WeGO, DDJ-WeGO2, iDJ Live II and Mixdeck Quad.
Keep in mind, this is the free LE version with limited functionality. If you like it, buy the full version djay 2 for $9.99.
Mixvibes is a leading brand in DJ  and audio software for a long time and this is their free IOS version.
With Cross DJ, you can mix songs with perfect sync and add effects, loops and much more into your DJ performance.
The free version is for all IOS devices, but specially optimized for iPhone 5.
You can also buy Cross DJ app for $3.99 (limited time offer instead of $9.99) and use it on your iPad.
Visit the official product page for more information and specs.
This free app was made available by Musicsoft Arts and good for all IOS devices. Again, optimized for iPhone 5.
This is a free version that allows you try out the app and in case you like, you can unlock premium optional features by in-app purchase function.
Another free to try DJ app for all iDevices. Made available by iMect Ltd.
It includes every basic feature DJs can use.
You can remove ads from the app by upgrading for $9.99.
They also offer a free iBook about how to learn to DJ with this app.
Official product web page will provide more information.
Click here to download the app on iTunes.
Ok, this not a free app. I included it in this post because it's simply the best pro level IOS DJ app you can ever find.
Please click on the title and visit the official website to check out the features of Traktor DJ.
Traktor DJ iPhone app is sold for $4.99 and the iPad version for $19.99. Both require IOS 6.0 or later.
Happy IOS DJ'ing to all !