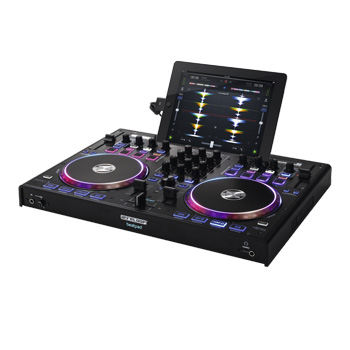 Reloop announced its new iPad controller "Beatpad" at the BPM Show in UK.
This unit is designed to operate with Algoriddim's Djay 2 software.
Beatpad has an all metal surface cover and includes a special iPad stand on it.
This new Reloop controller comes with 6 inch jogwheels, aux and mic in, RCA / XLR outputs, plug n play function also charging your iDevice and other great DJ'ing capabilities.
You can control  your iPhone and iPad as well as long as djay software is installed on them.
By having an integrated 4 channel USB audio club interface and connection via XLR or RCA, Reloop Beatpad looks promising for professional use too.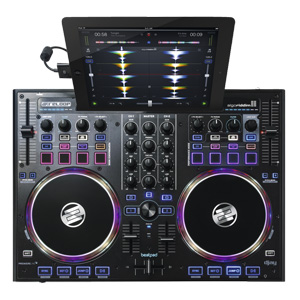 When released, it will ship with Djay LE MAC-Edition software.
However, the release date and price is yet to be set.
Please visit the official product page for complete specs and more information.
Below, we have the intro video of Beatpad for you.
Once it is for sale in the market, we will announce it on our website.