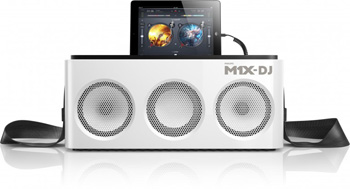 Philips announced its new M1X-DJ sound system  / controller combo with Armin van Buuren, the world-famous trance DJ.
In fact, Armin worked with Philips for the production of this brand new DJ system.
We're not used to see combo devices like this which bring the sound and control systems together a lot. Maybe, it's a sign of future DJ gear formation, who knows.
Let's talk about the specs a bit.
M1X-DJ has 3 speakers in the cabin with 80 W power each.
It is designed to integrate with IOS Djay app and connected to you iPad with a lightning adapter cable. You can use your iPhone too, but the screen size may not be enough for performance.
In addition to that, Bluetooth connection is also available on M1X.
iPad sits in the holding section located towards the back of the unit as seen in the picture.
You will find major DJ control knobs and faders to be able to mix either for fun or professionally with M1X.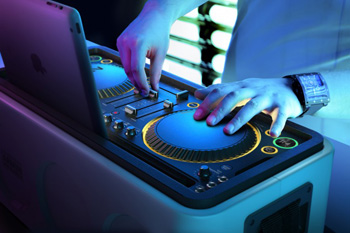 A lot of kit can be expensive, so with the M1X I wanted to create something that's accessible for everybody. The other great thing about the M1X is that you can play it wherever you want, whether that's the beach, the park or your street: it's the ghetto blaster reinvented for today.
said Armin van Buuren at the IFA Berlin about this new DJ product.
M1X also has multiple audio jacks for input and output so that you can share the sound and the source with other devices.
One last cool thing about M1X-DJ is that although it runs on mains power, you can also operate the unit with D cell batteries for a full 5 hours.
Philips will release this new " Ghetto Blaster Reinvented" in November 2013 with a price of € 399 (about $ 525).
You can also read the official press release by Philips for more information and details.