A Decision To Make On Your Digital Device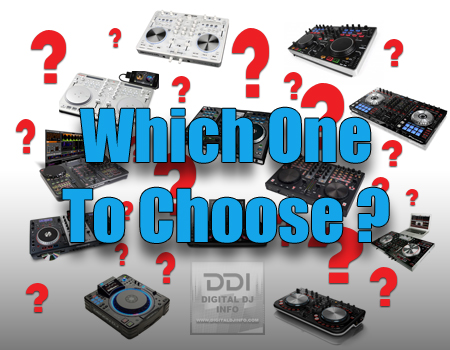 Hardware and software mean a lot when it comes to build the perfect setup as a digital DJ.
When you're new into the digital platform or just starting to mix, a wise and correct decision about buying equipment would save you time and money later in time.
There are many brands and options to choose from and suitable for every budget. What makes difference between them is the features and specifications of hardware you get.
Considering that you may want to take the next step in DJ'ing in the future and need more from your DJ tools, it may look like a good idea to invest in hardware with more pro options and features.
Price definitely reflects on the quality of equipment, but does not necessarily mean you have to buy the most expensive. We will point to certain things you should know about your future DJ gear.
First, set your career goals in DJ'ing. Is it being a club DJ or just a hobby ? Are you into the professional side of it or DJ'ing just for small parties with friends, maybe only at home ?
We assume DJ'ing is more than " Bedroom " for you. In that case, you're better off choosing at least a mid range controller.
Make sure it has built-in audio circuits and its own mixer. Devices processing audio on board always perform better in terms of sound quality. You should look for devices with " Stand Alone Mixer " feature.
Controllers with own audio interface also give you the ability to connect external devices in. This is important, because if anything goes wrong with your laptop or software, you can switch to a backup source immediately.
Prefer a self-powered DJ controller if you can. USB powered devices may not be an enough choice in some cases like the computer you connect to. It is best to separate computer and power source.
Don't forget.. Less load on your laptop, much better it runs your DJ software. You can read about how to optimize your computer for digital DJ'ing in a previous article.
An alternative to a single control device might be one of the " All In One " DJ players. You have the option to connect to a computer, play from USB sources or just play CDs. A second or third backup option is always there for you. These players may need a separate mixer to combine with.
You can compare prices and features of various DJ controllers on our website.
If you think professional about DJ'ing, follow the advises we gave you to avoid a possible upgrade for quite a while.
Any other ideas about building the most productive digital DJ setup ? Share with us.