A List Of Top DJ Controllers Under $500 in 2013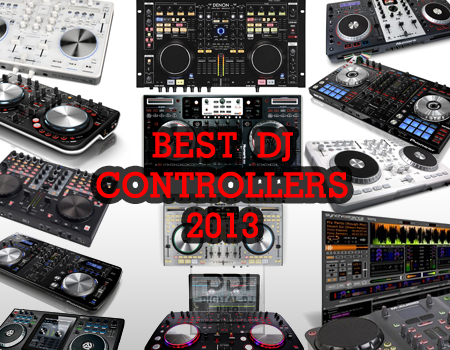 Are you looking for the best DJ controller which is not expensive, yet with quality and packed with pro features ? Then check out our new 2013 DJ controller top list under $500.
We gathered the best DJ controllers on the market today in our list including information and prices.
You will surely find one suitable for your skills, needs and budget.
Especially Numark introduced its new product line this past NAMM show and we will let you know about them in another article since they are not on sale to public yet.
You May Also Like: 13 Best DJ Controllers Under $500 In 2015
Numark Mixtrack Pro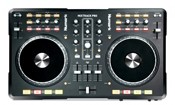 Numark Mixtrack Pro is one of the best DJ controllers for beginners in the market today.
It has a very affordable price, very user-friendly and comes bundled with Virtual DJ and Serato DJ Intro software.
Mixtrack Pro has all functions you need to DJ and very light in weight also.
Another good reason to choose this controller is that it has its built-in audio interface.
This DJ controller is a perfect choice to get into DJ'ing.

Pioneer DDJ ERGO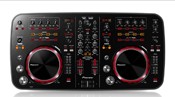 Pioneer DDJ ERGO is designed for entry-level DJs and it is one of the low-budget controllers in the company's product line.
This controller is USB powered and has a built-in audio interface.
DDJ ERGO comes with Traktor LE 2 and it is compatible with almost every major DJ software.

Denon MC2000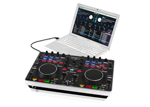 Denon MC2000 is the beginner level DJ controller from the leading DJ equipment company.
This revolutionary new controller combines a rich legacy of quality, reliability and top-notch professional features and implements them into a performance and creativity tool which is accessible to everyone.
It is also in the low price range suitable for new DJs. This controller is bundled with Serato DJ Intro software.


Traktor Kontrol S2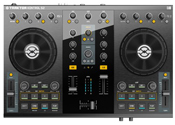 Traktor Kontrol S2 is the entry-level brother of the professional S4 version manufactured by Native Instruments.
This controller is one of our top recommendations because of its build and sound quality and also the award-winning DJ software Traktor Pro 2 which is included in the box.
Kontrol S2 is one of the best DJ controllers you can buy for under $500.

Denon MC3000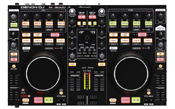 When it's Denon, no need to question the equipment.
Denon MC3000 is a fairly low-budget and high quality DJ controller packed with pro features and audio circuits.
What makes it different from others is that this unit is AC adapter powered and does not consume USB sources. You've got a very good reason to choose it.
MC3000 includes Virtual DJ LE software for beginners which you can upgrade for a discounted fee.

Reloop Mixage IE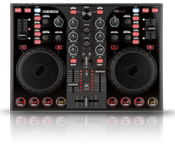 Reloop presents this new compact DJ controller without comprimising the quality and feel.
It has touch sensitive jog wheels and integrated audio interface.
With its well-built, solid body, Reloop Mixage IE is a real bargain for beginner and entry-level DJs.
One more feature of Mixage that you usually don't see with other controllers is the LED level meters on its 2-channel mixer.
This DJ controller is bundled with Traktor LE 2 DJ software.

Numark iDJ PRO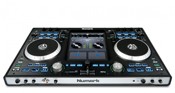 Numark iDJ PRO is different from the others since it functions as an IPAD DJ controller.
Your music and software source is your IPAD. This feature makes the controller very independent and portable. No need to connect to a laptop while performing.
This Numark controller includes Algoriddim's Djay for Ipad DJ software application.
For those who want to be on the light and techy side of DJ'ing, Numark iDJ Pro is a good choice with a very competitive price.

Hercules DJConsole RMX 2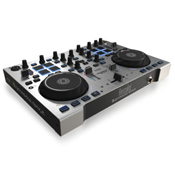 Hercules DJConsole RMX 2 is another low-budget DJ controller.
It is bult with a metal frame on steel basis with brushed aluminium top panel.
Some of its features are but not limited to, high-resolution audio and faders, jog wheels with pressure detection, balanced and unbalanced audio outputs, 8 velocity pads.
DJConsole RMX 2 comes with its own carrying bag.
Virtual DJ LE and DjucedTM40° are two DJ software programs included in the box.

Pioneer DDJ weGO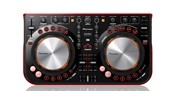 Pioneer DDJ weGO is the basic version of its digital DJ controller product line.
It may be small in size but carries all the essential DJ functions you will need at an entry level. This controller comes in 5 different colors of your choice.
DDJ weGO is bundled with Virtual DJ Limited Edition and can be a really good choice for beginners with its low price as being a top quality Pioneer product.

Please let us know of any other low cost, high quality DJ controllers in the same price range that you know by commenting below.