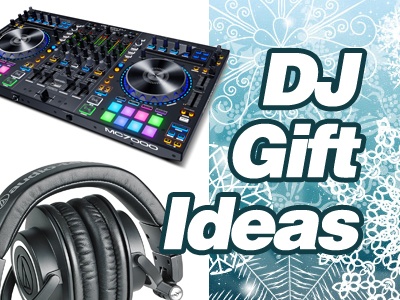 You may have a son, nephew or a close friend who loves DJ'ing and want to be one. Here is your chance to make them happy with a gift suitable for DJs this holiday season.
There are actually hundreds, even thousands to choose from, but I'm gonna list some popular goodies and gadgets which will be very useful for them to take the first step into digital DJ'ing. Don't forget, digital is the destiny of DJs and inevitable for all of us.
Here we go, this year's DJ gift ideas for your family and loved ones.
Audio-Technica ATH-M50x DJ Headphones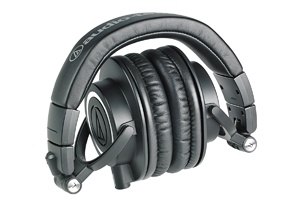 This is one of the most popular and best-selling headphones preferred by DJs. ATH-M50x provides extremely clear sound with extended frequency range and bass / mid / high response. It's flexible, foldable and durable, which is most important for us because of rough usage during performance.
The ear cups also isolate exterior sound very successfully so that you don't get affected by noise in loud environments. Click here to get more information, user reviews and the price on Amazon.
Numark Party Mix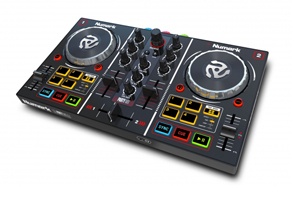 Numark's beginner level 2-channel DJ controller Party Mix is fun and easy to use. It may be on top of your gift list with its reasonable price and party-like features. This controller has colored lights in the front that you can light up your holiday party dance floor which is a unique feature among all DJ controllers.
A truly good gift idea. Party Mix will allow your loved one to learn DJ'ing and practice at home or his bedroom for the next step in his career. It is light and easy to carry, even in your back pack.
Numark Party Mix comes bundled with Virtual DJ Limited Edition software. You can visit Amazon's product page for the current price and other users' experience.
Pyle PLPTS55 DJ Laptop Stand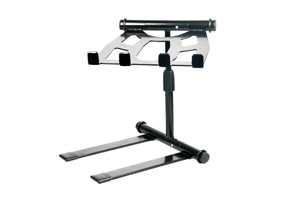 Digital DJs need space in the booth and the laptop screen close to their eye level. A laptop stand like Pyle PLPTS55 provides enough height for the computer and saves a good chunk of space on the table.
If you have beginner DJ friend and wanna get him or her a useful gift, this piece is ideal. Being foldable and fitting in its original bag, Pyle is really easy to carry around and fits almost everywhere. With its adjustable height and angle, you can place it right under your controller and it just stands on top of it.
You can get more info about Pyle PLPTS55 on Amazon and find out its current price.
Pioneer DM-40-W Monitor Speakers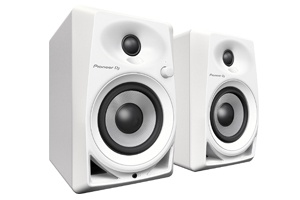 An essential part of a DJ home setup is sound and it requires good speakers to get clear sound. This pair of Pioneer DM-40 is a great choice for bedroom DJs and hobbyist producers with a personal studio.
These speakers come with bass reflex system and provide ultra clear sound and high quality bass for its users. Also self-powered which is quite important.
DM-40 comes with two separate audio inputs in the back so that you can connect different sources at the same time. Learn more about these high-end Pioneer desktop monitor speakers by clicking here and get the price.
Luditek Party Lights With Remote Control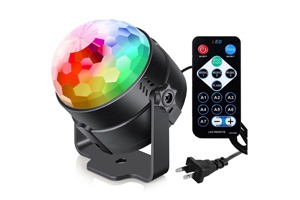 Imagine yourself dancing on the floor at a party with colorful lights flashing and flying around. Yes, I am talking about DJ lights. This Luditek party light with its own remote control gives you the ability to colorize your home party and make it look like a professional setup.
7 modes of disco lighting, LED RGB disco ball, strobe lamp, more than 10,000 hours of lifespan are some of its great features. Oh, and the price ! super affordable. Consumes 3 watts of power and less than a pound weight.
Go ahead and click here to find out more about Luditek Party Light and see how much it is.
You May Also Read: