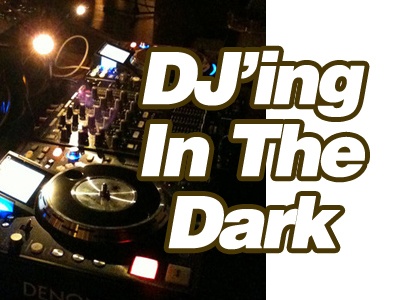 Ha ha, the title is funny ! A DJ hardly plays a gig in bright light with few exceptions. Yes, most of our DJ performances occur in dark rooms and DJ booths like bars and clubs. So, what to do in order to get enough light around our setup so that we can see what the hell we press on ? Let me explain.
The venue you DJ usually does not provide lighting for your equipment unless you use their own. If it's an established place with high quality sound and DJ systems built in, there may also be DJ lights in the booth. So, you mostly end up bringing your own at your DJ gig. I am not talking about big and bright bulbs and fixtures here, small lights that are only effective on your DJ setup surface. Never expect a fully lightened room or booth.
What Kind Of Lights Do We Use
The best and most common option for DJs is " Gooseneck Lights ". They are flexible, easy to carry, foldable and give just enough light, right on your player and mixer surface area. The real purpose of using the gooseneck light is that it only gives light one way, half of its head is covered. DJs like to be invisible in the dark and they use hidden lights 🙂
You can bend gooseneck lights whichever way you want without moving the whole thing around or direction. You fix it to a spot and that's it. It can be on the table or any edged corner of the DJ booth.
There are two options for gooseneck lights you can buy, either USB or self-powered. If there is a USB output on your setup, go ahead and get it. If not, you would need the AC or DC powered light with its own adapter. I don't prefer the USB one since it is limited to power source and not really movable around.
There is also rackmount lighting like Nady RL-2X if you carry your DJ setup in a rack case. Other options for USB and self -powered lights are Numark Pro Gooseneck Light, Trond Halo 9W, Sound Plug USB DJ Light and LittLite L2/18.
If you are about to start DJ'ing at a bar, club or lounge, definitely get a gooseneck light. You won't regret it !
You May Also Read