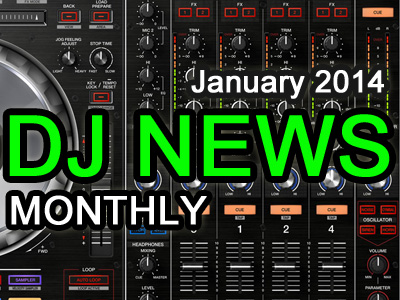 It's been a busy month for the DJ industry with an annual DJ show / expo.
NAMM 2014 was held at the Anaheim Convention Center in California (January 23 to 26). What makes these events noticeable is that manufacturers showcase their new products to public before released.
So, in our January issue, I will tell you about 3 new DJ goodies from top brands we saw in this convention.
Reloop TM8 For Serato DJ

A new digital DJ controller from Reloop, TM8 (Terminal Mix series).
This is the improved version of TM4 with dual RGB performance pad section added.
If you're a Reloop fan and interested in getting this new controller, price will be around € 579 in Europe, probably a bit lower in the US.
This unit ships with Serato Intro and includes a Serato DJ upgrade voucher in the box.
You can visit the official product page and it'll be available in February 2014.
Hercules DJControlWave For iPad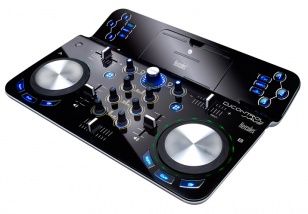 An interesting new controller from Hercules. First impression is that it's a personal consumer product rather than being on professional grade.
Totally wireless ! Once it's fully charged, you can disconnect it from power and it communicates with your iPad via Bluetooth.
Adding a set of wireless bluetooth speakers to your DJ setup makes total freedom for the user. Isn't that nice ? I could recommend this to our hobbyist and bedroom DJ readers.
It also looks fancy and stylish with its shiny body. Bottom line is that you can buy this new Hercules product if you don't expect any pro performance from your setup.
Check out the company's official site for more details.
Pioneer REMIX-STATION 500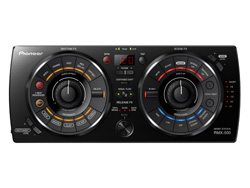 For those who are not familiar with DJ products, let me say that this is an add-on to your controller, a remix effect unit.
It is the little brother of the famous RMX 1000 which was released last year. It surely comes with Pioneer quality.
RMX 500 has 2 main sections: Rhythm and Scene FX controls. You can either cut the music and add effects alone or blend them into the main sound.
Auto BPM, quantize, MIDI support and a built-in sound card are the other great features of this amazing Pioneer DJ product.
Pioneer Remix Station 500 will be sold for under $400. Please visit the product page to find out more.