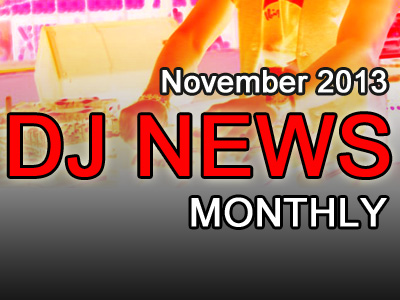 Here is the second issue of our monthly DJ news section.
As I told before, the last post of every month will include some of the interesting highlights of DJ world which I think may interest you.
Below, you will find info about software, music services and equipment.
Here we go, DJ News November 2013 …
Special Holiday Deals From Denon DJ

I just got an email from Denon DJ about their holiday season offers and want to share with all of you.
These savings include their flagship models.
For example, Denon MC6000 digital DJ controller has a special $250 discount for a limited time.
Or, you may be interested in a $274 discount on Denon SC3900 digital media turntable/DJ controller.
You can check out other great deals and savings for DJ controllers here.
ContentUnlimited By Virtual DJ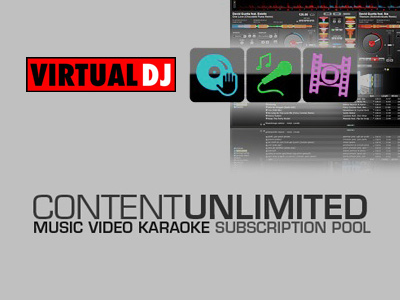 Here is an interesting service by Virtual DJ called ContentUnlimited.
This is basically a music, video and karaoke subscription pool.
Membership plans start as low as $9.99 a month.
You need a Virtual DJ account, a valid credit card and internet connection to your computer to be able to use the pool. Obviously, Virtual DJ software too.
This membership allows you to search tracks which are not on your local database and play them on the fly. You can also download these tracks and play offline as long as software is active.
Subscription fee is automatically charged to your credit card monthly and you always have the option to cancel it anytime.
It might be worth giving it a shot. Click here to visit the official ContentUnlimited page for more details.
Flow DJ Software By Mixed In Key

Mixed In Key recently released its brand new DJ software called "Flow". The name was chosen by fans of Mixed In Key products. I think it's cool.
I'm sure many of you heard of or used the legendary " Mixed In Key " software which analyzes music tracks to find their keys and energy levels. I had a post about it in the past and you can read it here.
Flow has unique features not offered by others. What are these ?
It analyzes your tracks and splits them into small parts which can be played separately and remixed live.
You can customize your tracks live and create unique mixes.
It's guaranteed to work with most major DJ software or your money back, they say. You can even use your laptop's touchpad to control it.
Flow is the most harmonic DJ mixing product. The reason is that it includes their flagship " Mixed In Key " software features too.
The other unique is the " Energy Level " detecting feature. All your tracks' musical key, energy level and BPM is stored in the software. On a scale of 1 to 10, Flow finds what level the track is and labels the file automatically.
Every time you play a DJ set, Flow records it. You can export it and share with others.
It  also lists all the tracks you played in the past up to 6 months.
Flow can be purchased for $58.
You can visit Mixed In Key official website to get more information about Flow and their other great products.