InMusi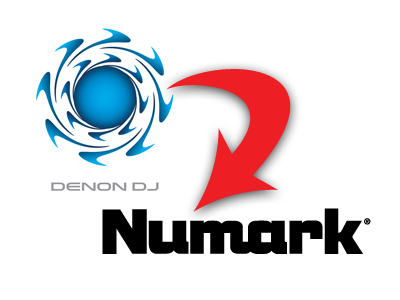 c Brands,Inc has added 3 brands from D&M Holdings to its existing family of big names: Denon Professional, Marantz Professional and Denon DJ.
The company already owns Akai, M-Audio, Mixmeister, Alesis, Alto Professional and Numark.
All these companies are specialized in either professional music production or sound technologies.
Now, the question is what will happen to the Denon DJ logo and its products ?
Will
Denon

DJ vanish ?

Let's clarify this first. InMusic Brands is a holding company with different brands under its umbrella.

They do not produce anything. All the companies they own operate separately as far as I can see.

Numark has its own name out there just like Akai or M-Audio.

I strongly believe they will continue to manufacture Denon DJ products. According to the press release by D&M, the agreement is to licence the rights to the D&M Pro brands which means  Denon DJ will still be alive.
Good Or Bad ?
I've been a loyal Denon DJ user for many years and know how high quality, durable and long-lasting DJ equipment they make. Besides, their price range is quite affordable compared to its quality.
Now, I'm pretty sure InMusic is going to integrate Denon's technology with Numark's wide selection of DJ equipment. Don't forget, Numark is the biggest DJ equipment manufacturer in the world.
I'd love to see both brands contribute to each other.
For those who wonder if they can still get tech support for already owned Denon units, I would not worry about it.
One last opinion of mine is that Numark will probably be able to compete with the industry giant Pioneer DJ than ever before, especially for pro grade DJ products and club installs since Pioneer dominates that sector of the market.
I hope this will be a positive change for both Numark and Denon.