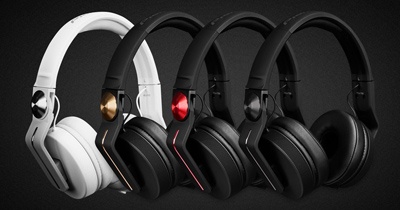 Pioneer DJ announced its newest headphones on September 8th; HDJ-700 series. It apparently will be a piece of their showcase at the BPM Show in Birmingham UK on September 12.
I called it "series", because HDJ-700 comes in different colors; in black with gold, silver and red stripe or the white version.
First, let me say that HDJ-700 is built specially for DJs. One ear cup rotates up to 60 degrees for easy one-ear monitoring. These headphones come with two separate detachable cables (coil and straight).
What other features does HDJ-700 offer ? Let's see.
Optimized for clear mid to low frequencies, tough and durable build quality, soft ear cups for a comfortable fit and leather type polyurethane ear pads. HDJ-700 also comes with 40 mm dome type drivers. Oh, and the frequency range is 5 – 28.000 Hz, which means you can hear a lot of details in sound.
Pioneer is releasing HDJ-700 in October 2015 with a suggested retail price of € 139. Fore more information about this new product, please visit their official website.